When it comes to books, we at the Next Big Idea Club are anything but snobs. A certain member of our staff, possibly the person writing this sentence, is in the middle of reading a memoir by Steve-O, the famed Jackass hooligan—and he's loving it.
That being said, if you're looking to read something not just entertaining, but also smart and enriching, we can definitely help. So go ahead and crack open the five groundbreaking books below to give your brainpower a major boost.
Download the Next Big Idea App for "Book Bite" summaries of hundreds of new nonfiction books like these—all prepared and read by the authors themselves.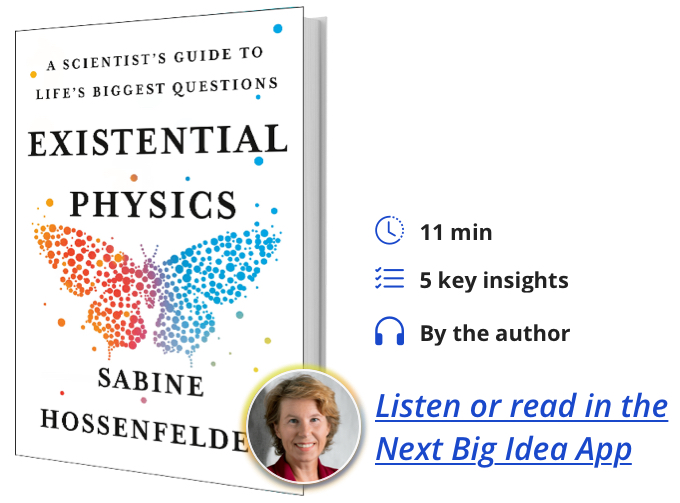 Existential Physics: A Scientist's Guide to Life's Biggest Questions
By Sabine Hossenfelder
Does the past still exist? Do particles think? Was the universe made for us? A contrarian scientist reveals how close physicists are to answering these questions, where the current limits are, and what questions might well remain unanswerable forever. Listen to our Book Bite summary, read by author Sabine Hossenfelder, in the Next Big Idea App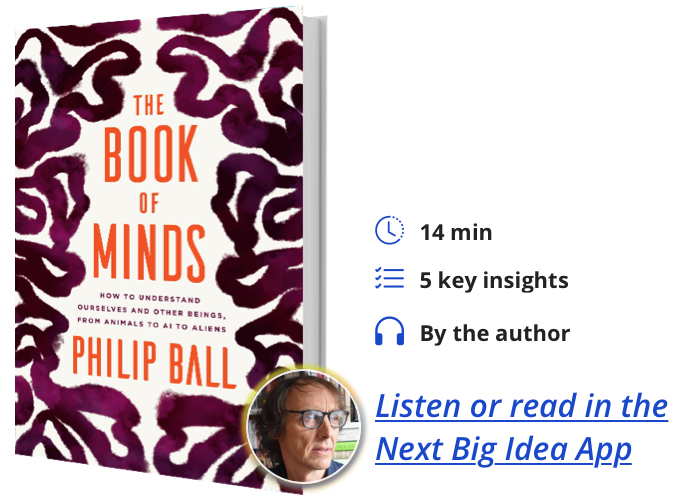 The Book of Minds: How to Understand Ourselves and Other Beings, from Animals to AI to Aliens
By Philip Ball
A popular science writer explores a range of sciences to map our answers to a huge, philosophically rich question: How do we even begin to think about minds that are not human? Listen to our Book Bite summary, read by author Philip Ball, in the Next Big Idea App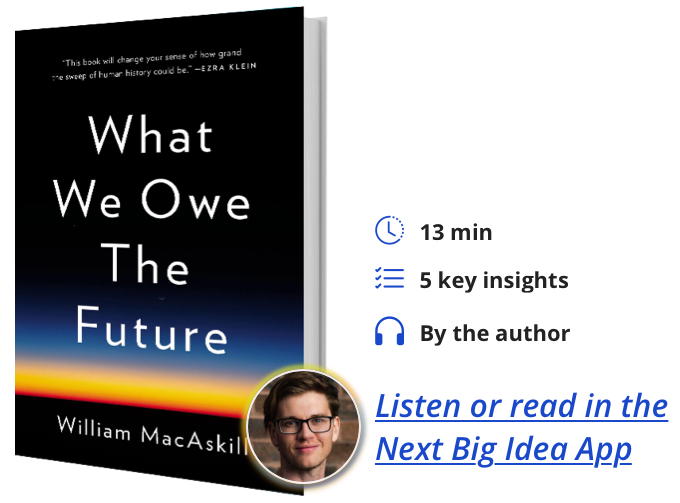 What We Owe the Future
By William MacAskill
A renowned philosopher argues for "longtermism," the idea that positively influencing the distant future is a key moral priority of our time. We must ensure that civilization would rebound if it collapsed, and prepare for a planet where the smartest beings are digital, not human. Listen to our Book Bite summary, read by author William MacAskill, in the Next Big Idea App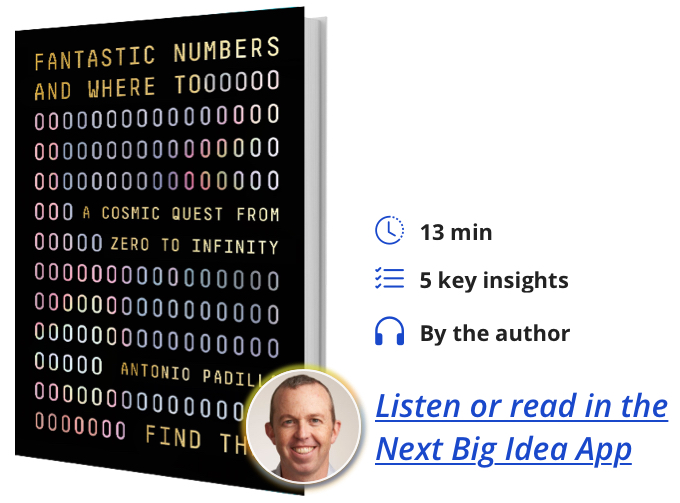 Fantastic Numbers and Where to Find Them: A Cosmic Quest from Zero to Infinity
By Antonio Padilla
A leading theoretical physicist and YouTube star takes the reader on an irreverent cosmic tour of nine of the most extraordinary numbers in physics, offering a startling picture of how the universe works. Listen to our Book Bite summary, read by author Antonio Padilla, in the Next Big Idea App
Journey of the Mind: How Thinking Emerged from Chaos
By Ogi Ogas and Sai Gaddam
Two neuroscientists share the cutting-edge mathematical basis for consciousness, language, and the self. They show how a "unified theory of the mind" can explain the mind's greatest mysteries―and offer clues about the ultimate fate of all minds in the universe. Listen to our Book Bite summary, read by co-authors Ogi Ogas and Sai Gaddam, in the Next Big Idea App
To enjoy Book Bites from anywhere, download the Next Big Idea app today: