Every season, the Next Big Idea Club editorial staff reviews dozens of upcoming books to identify the most exciting, must-read nonfiction titles. We start with a broad pool of nominees, and then share them with our curators—Adam Grant, Susan Cain, Daniel Pink, and Malcolm Gladwell—to identify a small handful finalists and, ultimately, two official season selections.
Today, it's our pleasure to share our list of seven finalists for Season 19! Without further ado, the new books we're most excited about this summer are…
Download the Next Big Idea App for "Book Bite" summaries of hundreds of new nonfiction books like these—all prepared and read by the authors themselves.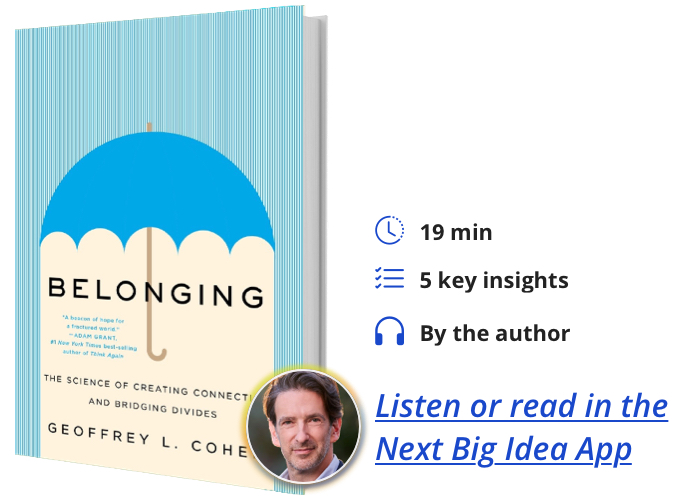 Belonging: The Science of Creating Connection and Bridging Divides
By Geoffrey Cohen
A Stanford University psychologist applies his and others' groundbreaking research to the myriad problems of communal existence and offers concrete solutions for improving daily life at work, in school, in our homes, and in our communities. Listen to our Book Bite summary, read by author Geoffrey Cohen, in the Next Big Idea App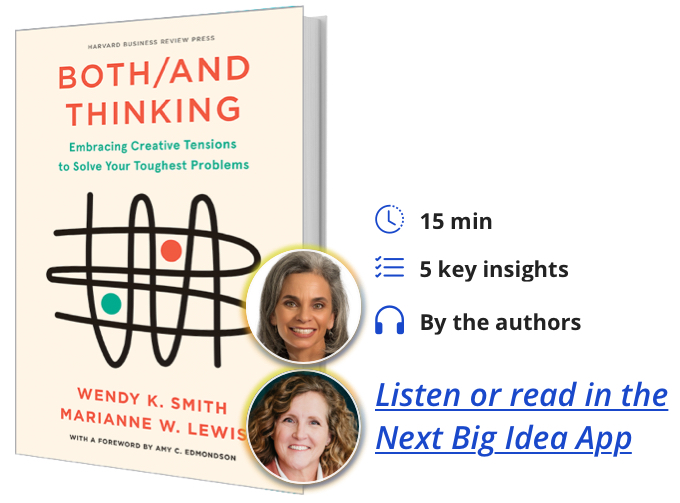 Both/And Thinking: Embracing Creative Tensions to Solve Your Toughest Problems
By Wendy Smith and Marianne Lewis
Filled with practical advice and fascinating stories—including firsthand tales from IBM, LEGO, and Unilever, as well as from startups, nonprofits, and even an inn at one of the four corners of the world—Both/And Thinking will change the way you approach your most vexing problems. Listen to our Book Bite summary, read by co-authors Wendy Smith and Marianne Lewis, in the Next Big Idea App
Getting Along: How to Work with Anyone (Even Difficult People)
By Amy Gallo
A workplace expert and Harvard Business Review podcast host identifies eight familiar types of difficult coworkers—the insecure boss, the passive-aggressive peer, the know-it-all, the biased coworker, and others—and provides strategies tailored to dealing constructively with each one. View on Amazon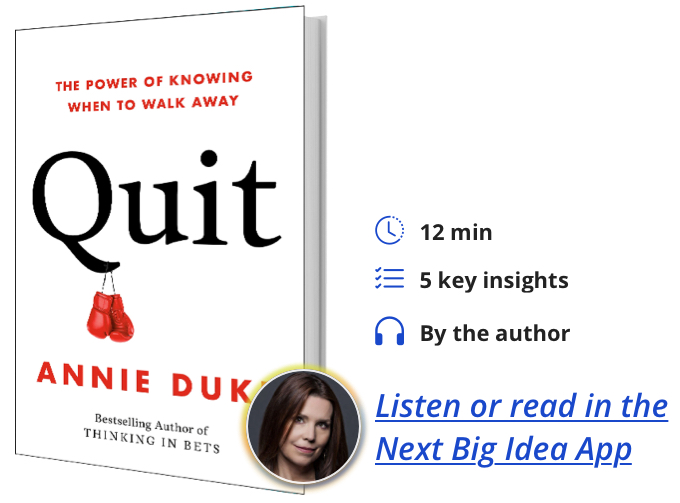 Quit: The Power of Knowing When to Walk Away
By Annie Duke
Drawing on stories from leading athletes, entrepreneurs, and entertainers, a former pro poker player explains why quitting is integral to success, sharing strategies for determining when to hold 'em or fold 'em that will save you time, energy, and money. Listen to our Book Bite summary, read by author Annie Duke, in the Next Big Idea App
This Is What It Sounds Like: What the Music You Love Says About You
By Susan Rogers and Ogi Ogas
With a lively and inclusive writing style, two neuroscientists are here to refresh your playlists, deepen your connection to your favorite artists, and change the way you listen to music. View on Amazon
Visual Thinking: The Hidden Gifts of People Who Think in Pictures, Patterns, and Abstractions
By Temple Grandin
An animal behaviorist transforms our awareness of the different ways our brains are wired, proposing new approaches to educating, parenting, employing, and collaborating with visual thinkers. View on Amazon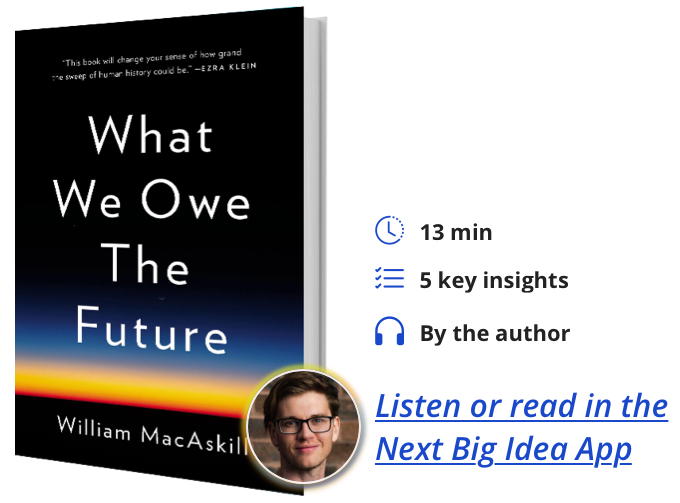 What We Owe the Future
By William MacAskill
A renowned philosopher argues for "longtermism," the idea that positively influencing the distant future is a key moral priority of our time. We must ensure that civilization would rebound if it collapsed, and prepare for a planet where the smartest beings are digital, not human. Listen to our Book Bite summary, read by author William MacAskill, in the Next Big Idea App
To enjoy Book Bites from anywhere, download the Next Big Idea app today: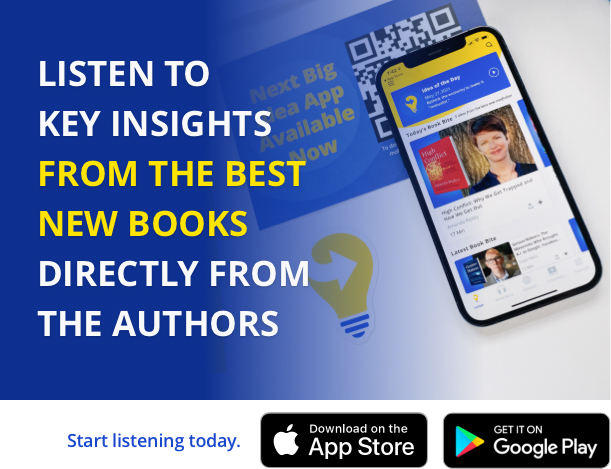 When you buy through our Amazon links, the Next Big Idea Club may earn an affiliate commission.